A B C D E F G H I J K L M N O P Q R S T U V W X Y Z All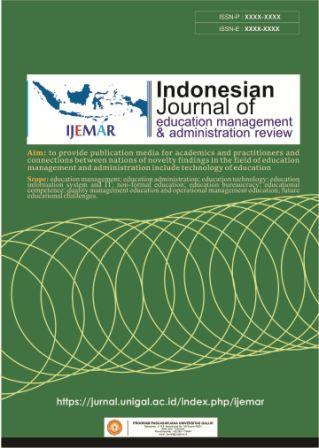 Indonesian Journal of Education Management & Administration Review
Indonesian Journal of Education Management and Administration Review is a print and online scientific publication media. Published by Graduate Program Universitas Galuh the Journal is published twice in a year in the months of June and December. Each issue contains 10 articles reviewed by Peer Reviewers and/or Blind Reviewers from various countries.
Aim: to provide publication media for academics and practitioners and connections between nations of novelty findings in the field of education management and administration include education of technology.
Scope: education management; education administration; education technology; education information system and IT; non-formal education; education bureaucracy; educational competence; quality management education and operational management education; future educational challenges.
View Journal | Current Issue | Register
---
1 - 1 of 1 Items